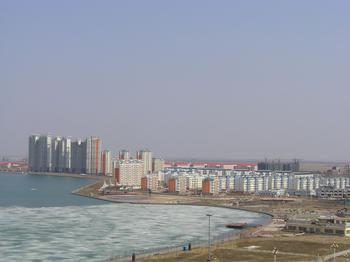 With the completion of the main projects of the four sub-factories newly built by China Coal Zhangjiakou Coal Mining Machinery Co., Ltd. in the city's industrial agglomeration area, another large-scale enterprise in the city began to relocate to the peripheral industrial agglomeration area. Since 2007, the city has successively planned and constructed four major industrial agglomeration areas and 18 industrial agglomeration areas belonging to counties and districts, realizing a new pattern of industrial distribution of "industrial access, industrial concentration, and factor aggregation". As of November of this year, 76 municipal parks have signed up projects, and a total of 3.15 billion yuan has been invested in infrastructure. The county's industrial clusters have 393 projects (companies) and completed 2.878 billion yuan in infrastructure investment; The city's industrial park can achieve an output value of 26.6 billion yuan and a tax of 1.7 billion yuan.
According to the person in charge of the Working Leading Group Office of the Municipal Industrial Agglomeration District, in order to accelerate the process of industrialization and urbanization in the city and promote better and faster economic development of the city, the city focuses on the development concept of "industry clustering in the park and gathering in the park". Depending on the advantages of location, transportation, and resources, and utilizing a large amount of unutilized land around the main urban area, the four major industrial parks with a total area of ​​128 square kilometers have been planned and constructed successively since September 2007 to form a mechanical equipment manufacturing and green Industrial parks in Xishan, a city dominated by food processing industry, Dongshan industrial agglomeration areas focusing on the development of new energy, information, and other high-tech industries, and Nanshan industrial agglomeration areas and coal, mainly developing modern high-end equipment for R&D and manufacturing. The Wangshan Circular Economy Demonstration Park integrating electricity, chemistry and materials. At the same time, the counties and districts have also combined 18 local realities and have planned and constructed 18 industrial clusters with unique features in Beishan Equipment Manufacturing Park and Zhangbei Wind Power Equipment Manufacturing Park to further promote industrialization, extend the industrial chain, and expand Stronger machinery, chemical industry and other leading industries provide a platform.
At present, the total investment in the infrastructure of the four major cities is RMB 3.15 billion, 46 kilometers of roads are built, 61 kilometers of power lines are installed, 263 kilometers of water supply, drainage, heating, gas supply and communication networks are laid, and 47 kilometers of roads are greened and lightened. , The function is relatively complete, has been able to meet the project construction and production needs; 18 industrial agglomeration districts (parks) belonging to the county (district) completed an investment of 2.878 billion yuan for water, electricity, roads and other infrastructure construction, to a different degree Project (corporate) construction and production needs.
Not only that, in order to promote the implementation of large-scale projects in the park, the city has successively promulgated the "Administrative Measures for Project Access, Land Use, Encouraging Development, and Service Management in Zhangjiakou City Industrial Agglomeration District" and the "Trial Measures for Taxation Awards for Project Construction in Zhangjiakou City Industrial Cluster District". A series of policy documents, such as project admission, land use, fiscal and taxation, have given preferential policies. A good investment environment has attracted a large number of potential projects such as Hebei Shenghua Chemical Chlorine Base, China Coal Zhangjiakou Coal Machinery Equipment Industrial Park and Volvo (Zhangjiakou) Automobile Base to settle in the park. As of November this year, 76 projects were signed in 4 municipal parks, and 393 projects (enterprise) belonged to industrial clusters in counties and districts. The introduction of high-end technical talents in our city has also led to economic development around the park, stimulating thousands. Employment has become a new highland for economic development in our city.
Stainless Steel Tubes including following Steel Grade:
Austenitic/Super Austenitic Stainless Steel Grade:
304/304L, 316/316L, 314, 321, 347H, 316Ti, 316LMod, 317L/N, 310S, 253MA, 330, 904L, S31254, XM-19, etc.
Ferrite/Martensite Stainless Steel Grade:
TP410, TP405, TP420, TP430, TP430Ti, TP403, TP409, TP444, TP439, TP446, etc.
Duplex/Super Duplex Stainless Steel Grade:
S31803, S32304, S31500, S32550, S32750, S32760, etc.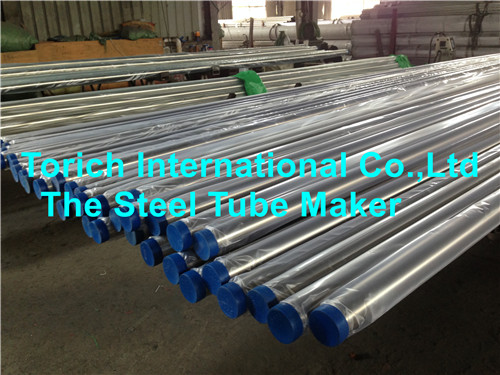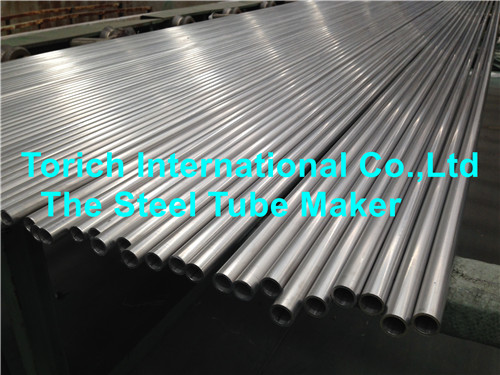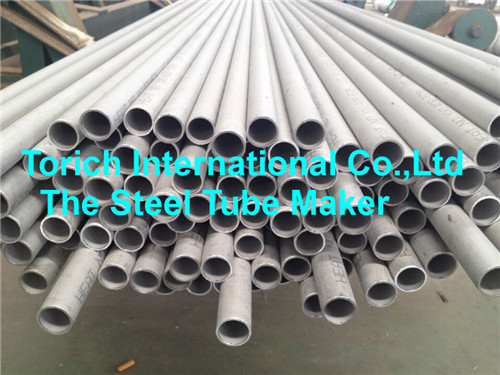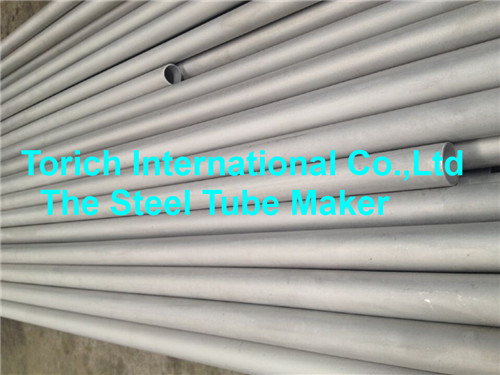 Welded Stainless Steel Tube,Welded Stainless Steel Pipe,Welding Thin Stainless Steel Tube,Seamless Welded Stainless Steel Tube
TORICH INTERNATIONAL LIMITED , https://www.steeltubepipechina.com